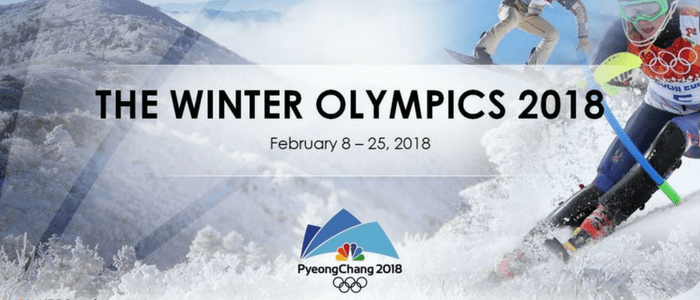 In case you missed it, the 2018 winter olympics are now in full swing.  They started Friday, February 9 in PyeongChang county, South Korea and are scheduled to end Sunday, February 25.  From a teacher's perspective, this is a great opportunity to introduce your students to the winter olympics and some of the various events.
PyeongChang Mascot Animation
This is an fun animated video of the PyeongChang mascot showing all the winter olympic sports.  Use it to get your students excited about the winter olympics!
Events/Activities
Below are some winter olympic physed ideas contributed by other teachers on social media.  To introduce your students to the events, give some of these a try during the next couple weeks with your physed classes!  Go team USA!!
Bobsled Races:
Bobsled races in PE #obelem #winterolympics #physed pic.twitter.com/4YcUWBRSWG

— POB ATHLETICS (@POBATHLETICS) January 25, 2018
Scooter Luge:
We call it scooter luge – teamwork, communication, and FUN#BTPE#physed pic.twitter.com/oXUm5GaqL3

— Jeremy Hanson (@jrmyhanson) February 12, 2018
Curling:
Our 2nd graders loved our curling station today in #physed. Ss quickly figured out where and how much force to release the scooter to get it in the target #WinterOlympicsinPe pic.twitter.com/8A0L73gDCY

— Jimmy Grassano (@ILESPhysEd) February 19, 2018
Biathlon:
Celebrating Winter Olympics CFIS style with our interpretation of the Biathlon! #Olympics2018 pic.twitter.com/fVvYwqq3Cl

— Mme Crandall (@mme_crandall) February 8, 2018
Hockey:
Gotta love hockey time @CPSLostCreek ! #SoarOnEagles #physed #WinterOlympics pic.twitter.com/s5Pi4VBrWK

— Jonathan Tomasevicz (@MrTomasevicz) February 1, 2018
Summary
The Winter Olympics offer an awesome learning experience for elementary aged students.  Not only do students get to learn about a new international location, they also get to watch some of the world's best athletes competing in outdoor winter sports while exhibiting good sportsmanship.  I hope the above winter olympic physed ideas will help bring a little bit of the winter olympics to your classes!   If you have some winter olympic physed ideas you would like to share, feel free to post them in the comments section below so others can benefit.  Go team USA!!