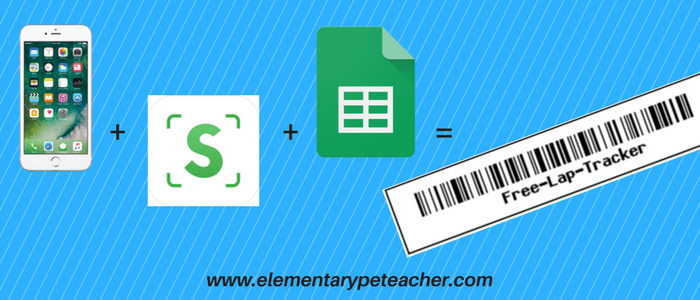 Introduction
Most Physical education departments have some type of running program or unit. This post focuses on using printed barcodes and a free iPhone app as a lap tracker to record laps that students run or walk.  A popular old-school method of tracking the number of laps run by students is to hand out a popsicle stick (or some other item) for each lap completed.  Using this method requires that the number of sticks each student has at the end of class be manually recorded.  
The Problem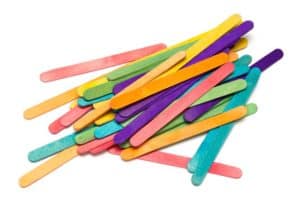 There has to be a better way to record laps than using the old-school popsicle sticks or paper & clipboard method.  There are existing software/hardware solutions but they can be costly – and most school PE departments don't have lots of available funds.  
Find A Solution
I started wondering if there was a free mobile lap tracker app that would allow us to scan barcodes and upload the results to a cloud drive in a CSV (comma separated value) format that most spreadsheets can open.  Most mobile devices today are quite powerful and could surely handle this.  In addition, mobile devices like iPhones, iPads or iPods are fairly common today.  I found that a higher tech (and easier) method of tracking laps run can be achieved by using printed barcodes and a free barcode scanning app.
Our Lap Tracker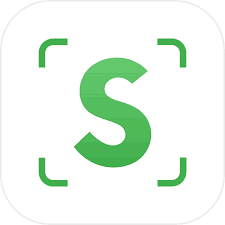 After looking at a handful of iPhone lap tracker & scanning apps, I found a free one (Scanner) that was designed to count inventory for businesses.  When you scan a barcode with the Scanner app, the app beeps, adds the item to the list and increments the item's count each time you scan it.  I thought this would be perfect for scanning a student's barcode each time they completed a lap.  
The Scanner app allows you to save the count, if you want to continue later or include multiple classes in one count.  Here's the cool thing – the app will also allow you to share your saved counts via CSV format.  You can share the CSV file via e-mail, google drive, dropbox or whatever means your iOS device will allow.  This seemed promising, but now we needed some barcodes to scan.
Creating Barcodes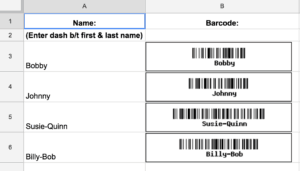 After a little researching and tweaking, I created a google sheet that displays barcodes along with student names. This sheet uses the site barcodesinc.com to generate the barcode image from the data that you input.  On my sheet, you input the student's name in column A and a printable barcode with their name under it is then displayed in column B.  Note – if you use both first & last names, you will need to include a hyphen between the names.

Want my Barcode Generator Sheet? Click Here!
Test Scan
Next, I wanted to test these newly created barcodes to see how they would work with the Scanner app.  I created a few barcodes with various names for testing purposes and printed them.  Then, I fired up the Scanner app, started scanning my newly created codes and was pleasantly surprised.  Each barcode that I scanned displayed the student's name with a 1 next to it.  When I scanned a barcode a second time, the count next to that student's name was incremented.  Jackpot!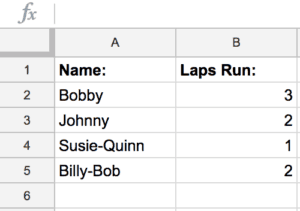 Once the barcodes and scans were working, I uploaded the CSV of the test scan to my google drive to see how it was formatted (open with MS excel or google sheets).  Just as I had hoped, the CSV file was formatted with the student's name in one column and their lap count in the second column.
Summary/Final Thoughts
Counting popsicle sticks or manually recording student's laps is tedious and time consuming.  Commercial lap tracker solutions can be costly.  Using the free iOS Scanner app along with google sheets to create and print student barcodes, you can easily increment & track your student's laps.  To increase the sturdiness of the printed barcodes and to keep students from loosing their barcode while running laps, consider putting them in a badge holder that you can attach to a lanyard.  Having them in a badge holder & lanyard will also help you keep them organized when the students turn them in at the end of PE class.  
I hope this post has helped and maybe given you some new ideas.  If any PE teachers are doing this or similar in another way, I would love to hear about it.  Please tell us about it in the comment section below!