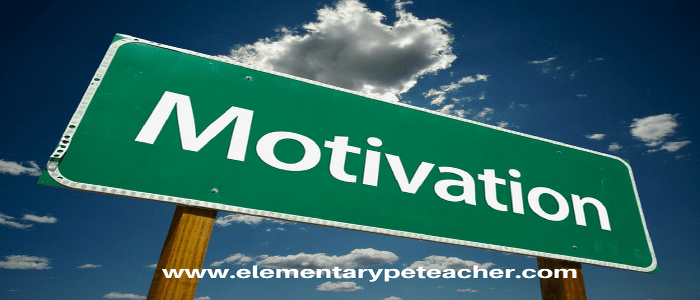 Let's be honest, it's tough keeping students motivated at the end of the school year. Students and teachers alike can feel the end of the school year winding down.  It's during this time of warm weather and longer days of spring that students can become distracted.  So the question arises, how can we keep our students motivated and focused to finish strong in our physed classes, as well as their other classes?
Plenty of Time Outside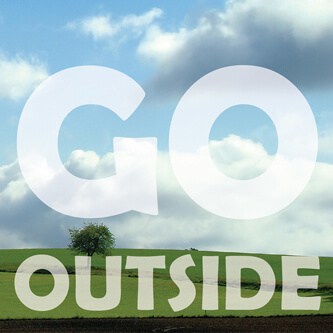 During spring when the weather is nice, students need to be outside during your physical education class.  If you think about it, they are inside sitting in classrooms the majority of the day.  When it's time for their physed class, give them the chance for something different.  The fresh spring air and sunshine will give them a much needed break from the classroom – and the gym!  Heading outside for physed will help keep students motivated – both in your class as well as their other classes.  This time of year, in my physed classes, one activity that students really have fun with is Wacky Olympics.  It has both an outdoor & indoor portion – but still gets them outside for some fun, check it out.  We also enjoy outdoor kickball games & tournaments this time of year. 
Give Them a Goal to Shoot For
Instead of your students having the goal of just hanging on until the end of May, give them a specific physed goal to try and achieve by the end of the school year.  The goal could be related to a unit or skill/activity your class has been working on recently.  The important thing is to give them something they can focus on and work towards obtaining.  Also, be sure the goal is something that is actually achievable with a reasonable amount of work and/or effort. Something that might keep students motivated is to tell them they will be awarded with a certificate or a wacky trophy (like in the above mentioned wacky olympics) when they achieve their goal.
Maintain Your Regular Schedule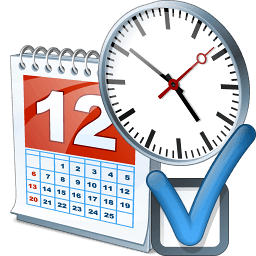 With the end of the school year approaching, it is important (for your students) to stay on your normal class schedule.  Humans are creatures of habit – for the most part, we expect to keep the same schedule. If our schedule changes abruptly or suddenly, it can tend to derail us and more importantly, our students.  If you have certain activity, running or workout days, keep those the same as much as possible.  Don't waiver or change your class schedule just because the end of school year is in sight – persevere until the end.
Involve Your Students in Planning
One thing you can try to keep your students motivated is to involve them in planning for the remaining time in physed.  Ask them what new skills or units they would like to learn and practice.  If possible, have them help in coming up with the activities. Break your classes into groups and have each group come up with an activity related to the unit you are working on.
Summary
Keeping students motivated at the end of the school year can definitely be a tough challenge.  By following the above four helpful hints, you should be able to see a difference in your student's focus in your physed classes and help them to finish the year strong!  If you have any suggestions or other helpful ideas on keeping students motivated at the end of the year, please post them below in the comments section!