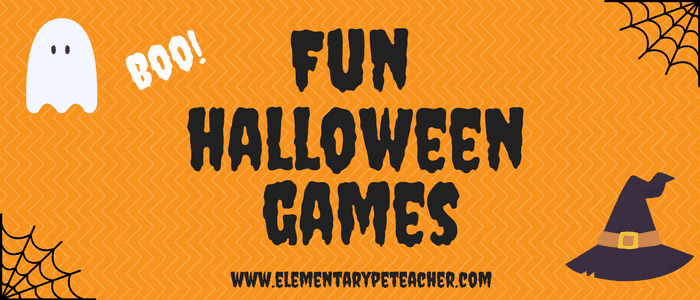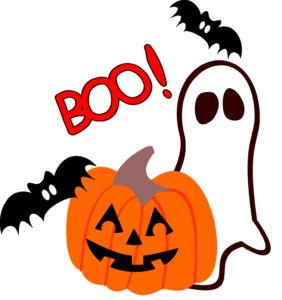 This post is for all fellow PE teachers out there.  Since October 31 is right around the corner, I thought I would write a post on fun Halloween games you can use with your PE classes.  In addition to fun halloween games & stations, I have included a halloween powerpoint throwing target as well as link to some great halloween music.  I hope you find them useful!
Halloween Stations
Below are a few examples of some fun halloween games and station activities.
Spider pit – Have students swing on a rope over a pit of spiders (fake of course).  Check out this pack of 72 spiders. 
Bowling Station – decorate bowling pins as ghosts (use a black dry erase marker to draw a ghost face on each bowling pin)and use gator balls to knock them over.
Haunted tunnel – Create a tunnel out of gymnastic mats turned on their sides.  Decorate the tunnel with spooky and fun decorations.  Have students get in a single file line.  Each student then lies on a scooter and pulls their self through the tunnel.  Best done with low lighting and halloween music (see below).
Witches Brew – students try to ring a cauldron (decorated bucket or bin) with frisbees.
Flying Witches – Tie black fabric to a handful of tennis balls. Using a couple of elastic stretch bands, have students in twodifferent groups work together to launch the witches into a basketball hoop.
Halloween Throwing Target
Another fun halloween game/station that students love is a powerpoint throwing target.  For this station, you will need a projector, a large wall, bunches of balls and the below powerpoint throwing target!
Click Here To Get Your Halloween Throwing Target!
Halloween Music
You need some fun and spooky music to help get your students in the mood!  Below is a 25 song Kidz Bop halloween playlist to play during the fun halloween games & activities.
I hope you are able to use some of the above items to create a fun and memorable physed experience for your students!